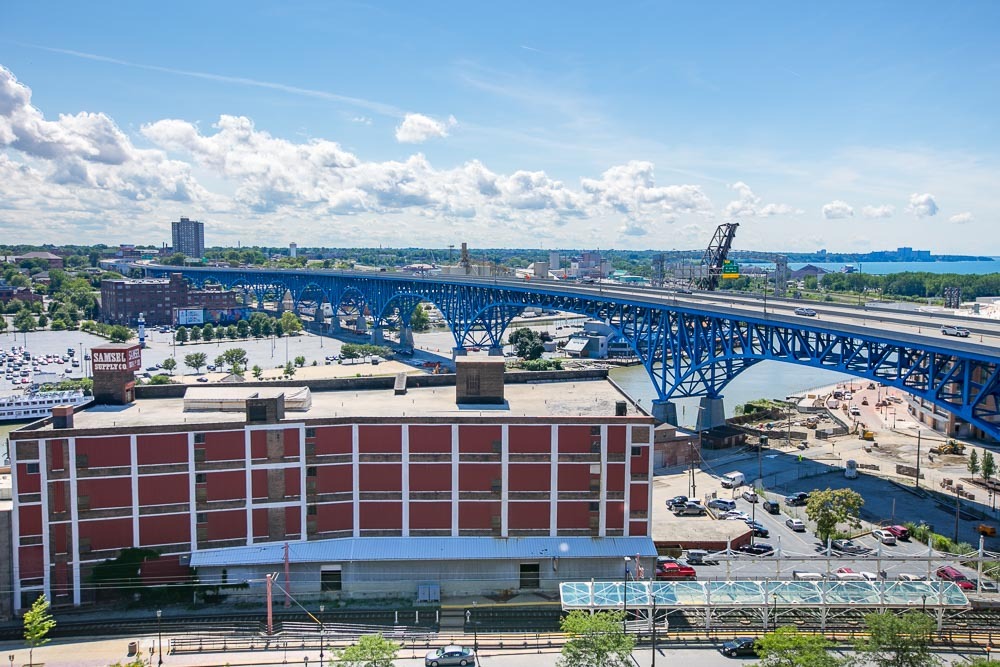 Unbeatable Location
Living at The Archer provides residents with a multitude of cultural & entertainment opportunities and an easy commute to Downtown or the surrounding suburbs. Step out your front door to enjoy all that there is to see and do in the Warehouse District and The Flats, including sports, music, shopping, dining, and nightlife.
People drawn to the Warehouse District of Cleveland share similar traits. Just like The Archer, neighborhood residents desire abundance in their homes and activities. People who choose to call The Archer home are optimistic, enthusiastic, adventurous, honest, and independent.
Whether you treasure the social scene and entertainment opportunities of living in The Flats neighborhood of Cleveland, or you prefer basking in the luxurious amenities of your own personal sanctuary at home in your spacious and unique apartment, The Archer provides a lifestyle designed for your individual desires.
Residents at The Archer also enjoy discounts at restaurants in The Flats. Just another great perk of living in a great location.